PREFERENTIAL LEASING: OVER 800 AGRICULTURAL PRODUCERS ALREADY FUNDED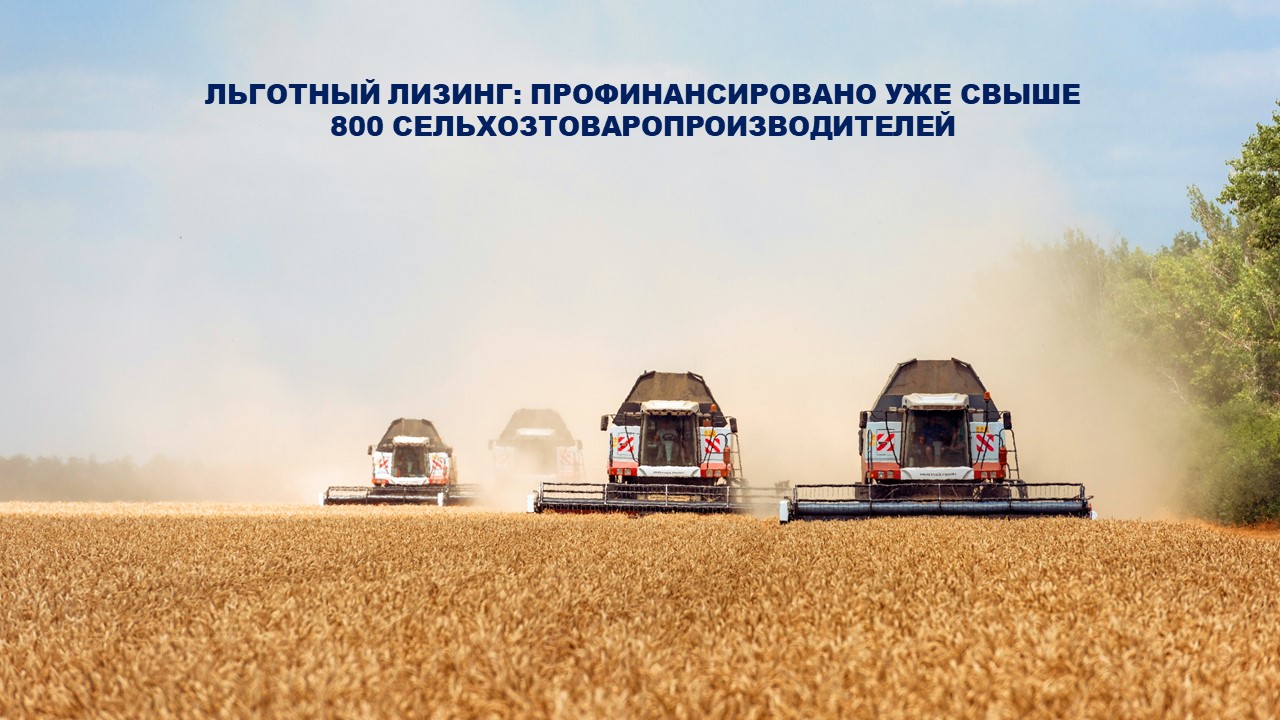 As of September 26, 2022, KazAgroFinance JSC received applications from agricultural producers in the amount of 53.8 billion tenge for 1456 units. techniques:
combines - 24.4 billion tenge for 224 units;
tractors - 29.3 billion tenge for 1232 units.
Of these, 809 agricultural producers have already been financed for 989 units of equipment in the amount of 33.6 billion tenge.
In accordance with the rules for financing by the operator of extended obligations for further financing of projects in the manufacturing industry aimed at improving the state of the environment, by decision of a commission from representatives of industrial enterprises, funding limits were set for each domestic producer.
Due to the active participation of agricultural producers in the "Preferential Leasing" program and the filling of limits, at present, applications are accepted only for combines of JSC "AgromashHolding KZ".
Recall that the program "Preferential Leasing" is designed for 20 years and has a revolving character. Applications for the program started on August 5, 2022. To implement the Program "Preferential Leasing" KazAgroFinance JSC plans to allocate 40 billion tenge for the purchase of about a thousand units of self-propelled agricultural machinery of domestic production.
JSC "KazAgroFinance" is included in the group of companies JSC "National Managing Holding "Baiterek".
Back