Seitzhanov Aidos Bauyrzhanovich
Deputy Chairman of the Board of JSC "KazAgroFinance"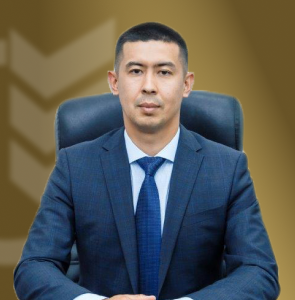 Born May 10, 1990.

Citizenship - Republic of Kazakhstan

Ownership of shares of KazAgroFinance JSC - does not own

Part-time work and membership in the Boards of Directors of other organizations at the present time - No

Ownership of shares of suppliers and competitors of the company - No

Education:

2010 - Eurasian National University. L.N. Gumilyov, specialty "Finance";

2012 - Kokshetau State University
them. A. Myrzakhmetova, specialty "Jurisprudence".

Work experience:

He began his career in 2010 in the banking sector. Over the years, he worked at JSC "Temirbank", JSC "Eurasian Bank", JSC "Development Bank of Kazakhstan" in the direction of lending to small and medium-sized, as well as corporate businesses. He has been working in the structure of KazAgroFinance JSC since 2019, he worked as the director of the branch in the city of Astana.

Functions performed:

Coordinates the activities of the Company on issues of asset expertise, administrative and economic activities and human resource management, supervises the activities of the Asset Expertise Department, the Administrative Department, the Human Resources Management Department, and also works with branches in terms of supervised areas of activity.
Back